Newsletter n°63  25/03/2023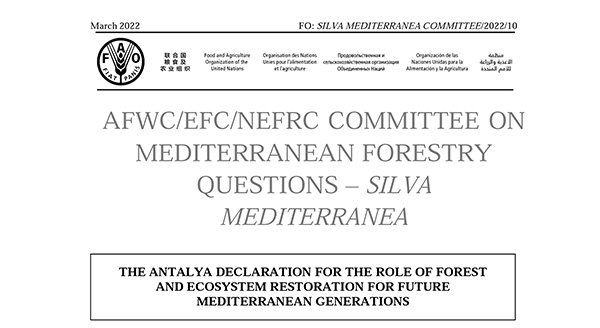 ‍

Antalya Declaration and Mediterranean Youth Statement



‍Communication, youths, wood, data, ecosystem restoration, non-wood products, nature-based solutions: these are just some of the key words of this seventh Mediterranean Forest Week which fed into the "Antalya Declaration", the final document drafted by Silva Mediterranea and approved by all the participants at the event. Guidelines that take up the challenges of the previous declarations, the Agadir Declaration (2017) and the Brummana Declaration (2019), tracing the path for the sustainable management and restoration of Mediterranean forests. For the first time, this declaration is accompanied by a Mediterranean Youth Statement, which will be included in the World Forestry Congress Youth Declaration during the world congress to be held in Seoul, Korea, next May.

---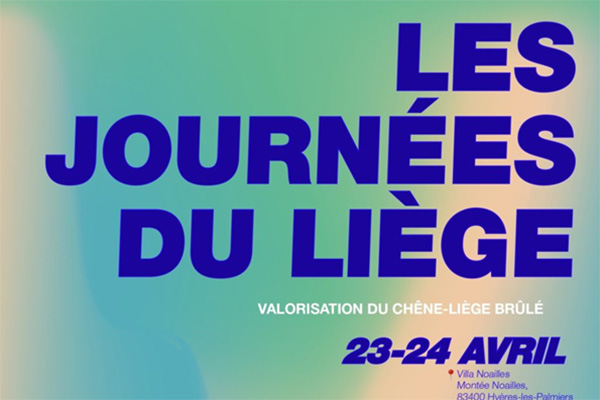 Quercus Suber Art & Design Competition Award Ceremony



‍After taking one year of leave due to the COVID-19 pandemic, the Quercus Suber contest marks its return in 2022. Led by the Provence Model Forest, this competition offers participants the challenge to sublimate the cork oak, the emblematic tree of the Massif des Maures, working its wood and/or its cork.

This approach gives participants visibility into their work, highlighting the regional craft and cork sectors, as well as new perspectives for the sector, which can contribute to its rebirth. After the great fire in the Massif des Maures last summer, the central theme will be the recovery of the burnt cork oak.

The competition prize-giving will take place on Saturday April 23 at 4 p.m.

---

ROSEWOOD4.0 Final Event - Fostering Innovation Towards a More Sustainable Forest Sector in Europe



‍On 14-15 June the H2020 ROSEWOOD4.0 project will hold its final event in Barcelona, Spain (hosted in a hybrid format). The event is co-organised by the European Forest Institute (EFI) and Steinbeis Europe Zentrum (SEZ) and will consist of 3 sessions with innovation towards a more sustainable forestry sector in Europe as the cornerstone. Attendees will be able to decide whether to participate in the whole event or just register for any of the organised modules.

• Session I - The ROSEWOOD4.0 project: main results & outcomes (14 June. 9:30 - 13:00 CEST)
• Session II - How to ensure long-term sustainability of networks once the project is over? Tools and methods (14 June. 14:00 - 18:00 CEST)
• Session III - Working groups: foster innovation towards a more sustainable forest sector - an open space market (15 June. 9:30 - 13:00 CEST)

The deadline to register for the event is 7 June 2022.

---
In relation to the privacy legislation pursuant to art. 13 of Legislative Decree 30/06/2003 No. 196, we inform you that the personal data we collect will not be transferred to third parties in any way and that they will be used for sending our. newsletter.

To unsubscribe from this newsletter, click here or reply to this e-mail by writing in the subject "Unsubscribe".‍