Newsletter n°64  25/03/2023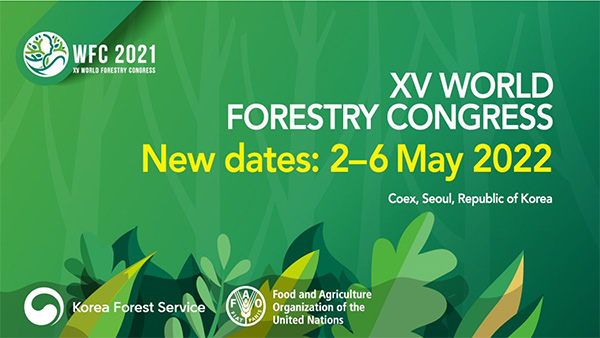 ‍

The Mediterranean Model Forest Network will participate in the XV World Forestry Congress



‍From 2nd to 6th May, the MMFN will be present with a stand at the XV World Forestry Congress in Seoul (Korea). The World Forestry Congress (WFC) is the largest and most significant gathering of the world's forestry sector and it has been held every six years since 1926 under the auspices of the Food and Agriculture Organization of the United Nations (FAO), organized by the government of the host country (this year it's Korea). It is a forum for the sharing of knowledge and experience regarding the conservation, management and use of the world's forests, and covers such issues as international dialogue, socio-economic and institutional aspects, and forest policies.

The aim of the WFC is to contribute to orient/shape international action in silvicultural aspects and stimulate global competency and reflection that can inform the development of the global forestry sector. The WFC may also be providing guidance to national and international forestry organizations as to the most appropriate and effective means to coordinate international actions concerning technical and policy.

A Side Event was also organized as part of the week's program, to be held on May 2nd, entitled "What happens in the Mediterranean after the establishment of the Mediterranean Regional Initiative for the Restoration of Forests and Landscapes: evaluation and presentation of 3 case studies".

This event will allow to present to the participants, from all origins and from all countries, the multi-stakeholder initiatives implemented in the Mediterranean area for a better management of forest ecosystems through FLR. In particular, the case study related to the IKI project will be presented, a project in which the Secretariat of the Mediterranean Model Forest Network is also involved.


---
In relation to the privacy legislation pursuant to art. 13 of Legislative Decree 30/06/2003 No. 196, we inform you that the personal data we collect will not be transferred to third parties in any way and that they will be used for sending our. newsletter.

To unsubscribe from this newsletter, click here or reply to this e-mail by writing in the subject "Unsubscribe".‍