Newsletter n°67  25/03/2023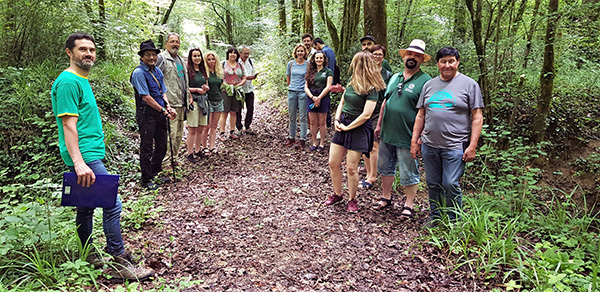 ‍

Cooperation and education as keys to sustainable development



‍From May 31 to June 2, 2022, the Provence Model Forest was in Grožnjan, Croatia, for an exchange with the partners Maskulińskie Forestry Inspectorate and Forestry School Complex (Poland - project coordinator and location of the next exchange in November) and the Model Forest of Istria (Croatia), within the project "Cooperation and education as keys to sustainable development".
 
The challenge of this exchange was to compare the tools used by the various project partners for environmental education in the context of sustainable forest development. In addition, during the exchange days, the French and Polish partners had the opportunity to visit the territory of the Istria Model Forest, discovering the economic and social activities that the association is carrying out with commitment.

Provence Model Forest, following the meeting, wrote a detailed article on the exchange giving interesting feedback. Below is the link to read the article.


---
The State of Mediterranean Forests - Survey


We are pleased to inform you that the Silva Mediterranea Secretariat is launching a survey on the next edition of the publication of The State of Mediterranean Forests (SoMF). The objective of the survey is to collect suggestions and information on forestry topics of major interest worthy to be included in the 2023 SoMF edition. It also aims at understanding and taking into consideration the technical preferences of the readers. Your contribution is therefore very valuable to obtain a representative and inclusive final elaboration of the publication. Please, find below the survey links, where you can choose to respond in English, French or Spanish.

In relation to the privacy legislation pursuant to art. 13 of Legislative Decree 30/06/2003 No. 196, we inform you that the personal data we collect will not be transferred to third parties in any way and that they will be used for sending our. newsletter.

To unsubscribe from this newsletter, click here or reply to this e-mail by writing in the subject "Unsubscribe".‍