Newsletter n°68  25/03/2023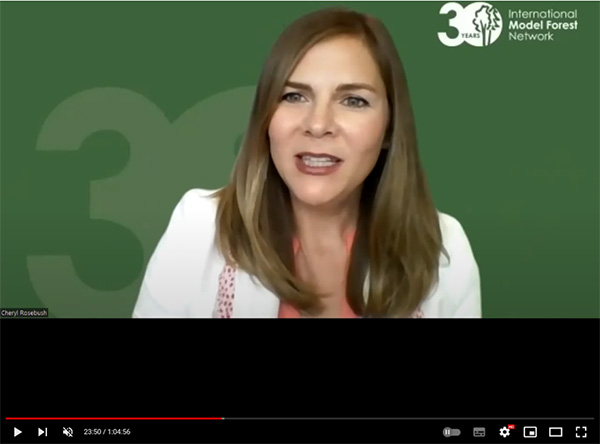 ‍

A meeting to celebrate the 30th anniversary of Internaional Model Forest Network



‍Last week, to celebrate the International Model Forest Netowrk 30th Anniversary, a meeting was held between the various regional networks of Model Forests, which was an opportunity to celebrate all together the results achieved in recent years. Did you miss the meeting? No fear! The video is now available on the IMFN youtube channel.

---
Mediterranean Youth Task Force


In March 2022, Silva Mediterranea had a successful youth dialogue and created a regional youth statement that was presented by two young representatives at the High-Level segment of the seventh Mediterranean Forest Week and that fed into the regional consultations of the XI World Forestry Congress. The Youth Statement highlighted that young people should be properly recognized as agents of change and included in all levels of decision-making processes.

For that reason, the Silva Mediterranea secretariat is creating a regional Youth Task Force to promote further exchanges and consultations and include young professionals, researchers, and students in the forest sector to participate and bring their knowledge, expertise and recommendations to the upcoming publications, exchanges,and events.
 
Therefore, encouraging young people (up to 35 years old) who are either from a Mediterranean country or living in the Mediterranean region and who are studying, researching or working on the forest sector to be a part of this network and to bring fresh ideas. Participating in the Med Task Force will allow Silva Mediterranea to network, promote knowledge sharing exchanges, consult you for key decisions and invite you to participate to regional events.  

In relation to the privacy legislation pursuant to art. 13 of Legislative Decree 30/06/2003 No. 196, we inform you that the personal data we collect will not be transferred to third parties in any way and that they will be used for sending our. newsletter.

To unsubscribe from this newsletter, click here or reply to this e-mail by writing in the subject "Unsubscribe".‍