Newsletter n°69  25/03/2023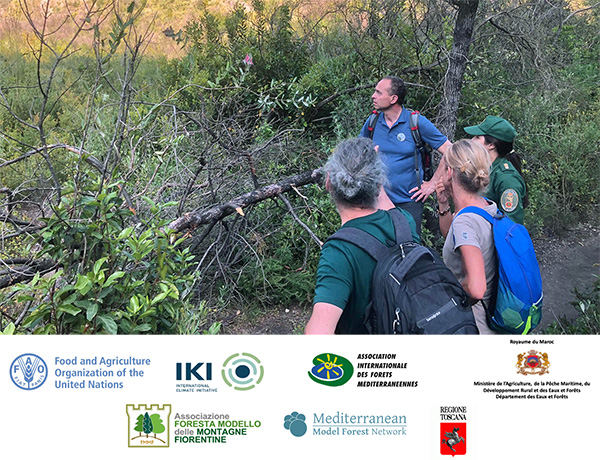 ‍

Exchange visit on the restoration of forests and landscapes between Morocco and Italy



‍As part of the project "The Paris Agreement in Action: Scaling Up Forest and Landscape Restoration to Implement Nationally Determined Contributions" funded by the International Climate Initiative (IKI) of the German Federal Ministry for the Environment, Nature Conservation and Nuclear Safety (BMU), from the United Nations Food and Agriculture Organization (FAO), in collaboration with the International Association of Mediterranean Forests (ISA), organizes exchange visits between the countries of the Mediterranean basin to allow experts to deepen field experiences in forest and landscape restoration.

These visits will pave the way for restoration expansion by creating more favorable conditions and presenting appropriate technologies and methods to achieve national and global restoration goals (NDC, Aichi goals, Bonn challenge, sustainable development goals) and to generate important benefits. not only in terms of carbon but also in other sectors (water, biodiversity, livelihoods, etc.).

The first visit took place in Morocco from 23 to 27 May 2022, the second will be organized in Italy in autumn 2022.  Participants representing the Mediterranean Forests Model Network: Dr. Elisabetta Gravano (Tuscany Region - Forestry and Agriculture), Dr. Marcello Miozzo (Dream Italia) and Paolo Mori (Compagnia delle Foreste).


---
In relation to the privacy legislation pursuant to art. 13 of Legislative Decree 30/06/2003 No. 196, we inform you that the personal data we collect will not be transferred to third parties in any way and that they will be used for sending our. newsletter.

To unsubscribe from this newsletter, click here or reply to this e-mail by writing in the subject "Unsubscribe".‍