Newsletter n°81  25/03/2023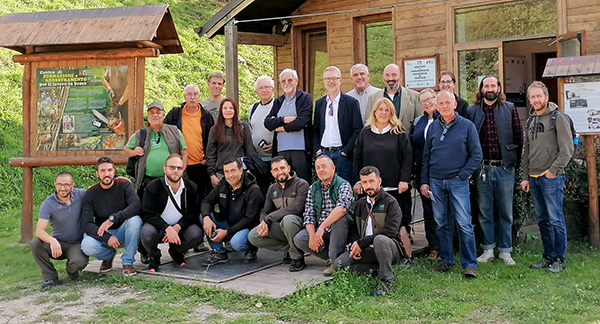 Learning from Morocco and Italy
Exchange visits on restoration

‍In a recent article Valentina Garavaglia, Natural Resources Specialist at the FAO Forestry Department, sums up the exchange activities organized in the last year within the Mediterranean regional component of the International Climate Initiative (IKI)-funded project "The Paris Agreement in Action".

Activities that also involved the Mediterranean Model Forest Network in some exchange visits between Morocco and Italy.
---
Oikos is hiring!
Forestry expert job opportunity in Lebanon


Oikos, a non-profit organization that operates in Europe and in the South of the world to safeguard biodiversity and to promote the widespread adoption of more sustainable lifestyles, is looking for a forest biologist / forest agronomy / agroecology expert in natural areas' management.

The selected candidate will be working within a three years project funded by the Italian Agency for Development Cooperation (AICS) in the field of Climate Change resilience, aiming to ensure the conservation and sustainable management of mountain ecosystems in three Lebanese Nature Reserves: Shouf Biosphere Reserve (SBR), Jabal Moussa Biosphere Reserve (JMBR) and Mount Hermon Nature Reserve (MHNR).

Deadline 28 February 2023!

 
In relation to the privacy legislation pursuant to art. 13 of Legislative Decree 30/06/2003 No. 196, we inform you that the personal data we collect will not be transferred to third parties in any way and that they will be used for sending our. newsletter.

To unsubscribe from this newsletter, click here or reply to this e-mail by writing in the subject "Unsubscribe".‍