Newsletter n°30  25/03/2023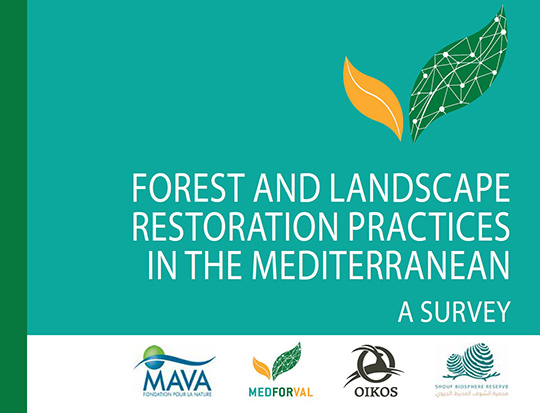 Forest and Landscape Restoration pratctices in the Mediterranean



‍Medforval and Istituto Oikos have just published a new survey on Forest and Landscape practices in the Mediterranean, realized within the project "Mediterranean Knowledge on Forest and Landscape Restoration", describing 8 good practices in 5 countries (Spain, Italy, Greece, Turkey and Morocco).
The eight practices described in the survey offer inspiration to practitioners and policy makers to help them design, implement and support further FLR efforts throughout the Mediterranean. This can contribute to fulfilling the Agadir Commitment of restoring 8 million hectares of degraded forest landscapes in the Mediterranean by 2030.

---
In relation to the privacy legislation pursuant to art. 13 of Legislative Decree 30/06/2003 No. 196, we inform you that the personal data we collect will not be transferred to third parties in any way and that they will be used for sending our. newsletter.

To unsubscribe from this newsletter, click here or reply to this e-mail by writing in the subject "Unsubscribe".‍