Newsletter n°40  25/03/2023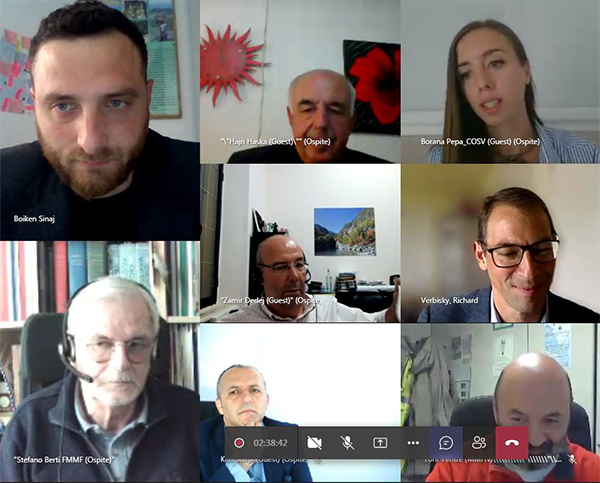 ‍

Webinar with Albania to develop a collaborative governance system



‍The 5 meetings entitled "ACAP meets Mediterranean Model Forest", a moment of confrontation and exchange of good practices between the Network of Model Forests, in particular the Montagne Fiorentine Model Forest and the Management Committees of the Protected Areas of Southern Albania, ended last 4th May. The main objective of the project is the protection of natural heritage, the promotion of participatory governance of protected areas and the sustainable socio-economic development of the identified target areas of Vlore, Gjrokaster and Berat.

---
SAVE THE DATE - Digital Innovation Hub on Livestock, Environment, Agriculture and Forest launch event


The DIH concept was proposed by the European Commission in 2016 as an instrument for digital transformation. It is conceived as a "one-stop shop" where enterprises, technicians and institutions may access to knowledge, technology, services and facilities they need to successfully tackle their digital transformation processes. It is an institution with full legal entity, founded to offer (with non-profit ambition) supporting services to promote the digital transformation in companies, mainly SMEs, and with the main goal to boost their development, create employment and open new business models and innovation opportunities.
In the launch event, which will take place on May 11th at 9:30 am, the main national and European strategies related to innovation and digital transformation within the focus areas covered by DIH-LEAF will be analysed. The most relevant players at an international level will reveal the principal action lines under development as well as the upcoming challenges.
The event will be held online and participation is free of charge.
Webinar about Forest Resilience and Restoration


What will the future of Europe's forests look like? How will EU policies shape this future and
what can we learn from best practices? What is science telling us? What do we need to do to drive change?
Do we have suitable instruments? How to better shape existing and future instruments to increase forests' resilience and adapt management and practices? To discuss these questions, The Portuguese Presidency of the Council of the EU and the IUCN European Regional Office organized two webinars to talk about Forest Resilience (18th May) and Forest Restoration (20th May).

In relation to the privacy legislation pursuant to art. 13 of Legislative Decree 30/06/2003 No. 196, we inform you that the personal data we collect will not be transferred to third parties in any way and that they will be used for sending our. newsletter.

To unsubscribe from this newsletter, click here or reply to this e-mail by writing in the subject "Unsubscribe".‍