Newsletter n°45  25/03/2023


Launch of the H2020 project ONEforest for a common forest management



‍ONEforest for the newxt 3 years will developing a on multi-criteria decision support system that will enable different stakeholders in forestry to make long-term strategic decisions according to individual objectives, e.g. environmental, societal or economic aspects. Forest owners will be able to assess which way of forest management is advantageous for their objectives under current and future ecological and economic conditions.

---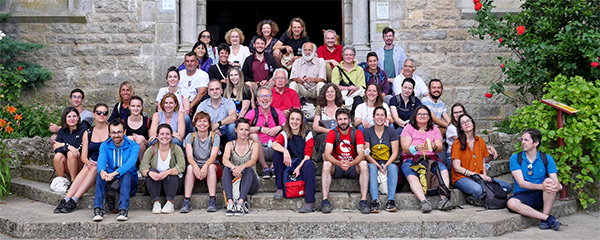 France: first exchange event of the Forest-Ed project



As part of the European program ERASMUS + Forest-Ed, from 7 to 9 July, Provence Model Forest had the pleasure, together with the GRAINE PACA network, of hosting the project partners in its territory. This was the first event of three to exchange good practices on education and forest management.

---
In relation to the privacy legislation pursuant to art. 13 of Legislative Decree 30/06/2003 No. 196, we inform you that the personal data we collect will not be transferred to third parties in any way and that they will be used for sending our. newsletter.

To unsubscribe from this newsletter, click here or reply to this e-mail by writing in the subject "Unsubscribe".‍