Newsletter n55  04/08/2023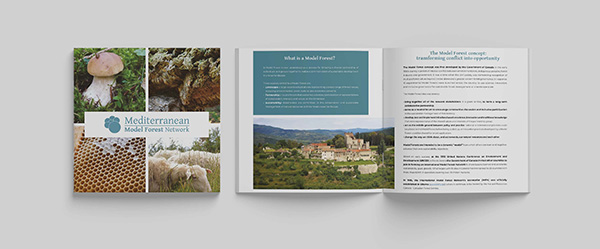 ‍
Dear Friends of MMFN,

we are heading towards the close of a year that still proved to be very complicated due to the global pandemic. In addition to the suffering for the many missing people, we have suffered for the necessary restrictive measures and because the greatest urgency, the health one, has necessarily overshadowed the other urgencies, climate, environmental and related economic and social ones.

As Mediterranean Model Forest Network we have tried, as far as possible, to continue the work of weaving together the different instances related to rural-forest territories and landscape, placing sustainability as an essential frame of our development.
The sharing of knowledge, projects and individual themes within our network and with all our valuable partners has made this year less lacking than the many appointments missed or necessarily transformed into webinars, useful and effective, but that we believe are structurally and inevitably lacking in that human interaction that remains irreplaceable.

We were happy and grateful to have strengthened the collaboration with our established partners and even more so for all those with whom we collaborated for the first time.

The MMFN, like every single Model Forest that is part of it, is an open place for discussion and action in order to seek, through confrontation, the strength and awareness necessary to face the challenges and responsibilities that await us in the sustainable management of our forests, a guarantee of the well-being of the global community.

As good auspice for the new year and with the hope that many others will join our network, to build new projects and support those already underway, we present the new brochure of the Mediterranean Model Forest Network which you can download on the website www.medmodelforest.net.

Thank you to everyone who supported us in 2021 and will want to continue to do so in the coming years.
Happy New Year to all!
---
In relation to the privacy legislation pursuant to art. 13 of Legislative Decree 30/06/2003 No. 196, we inform you that the personal data we collect will not be transferred to third parties in any way and that they will be used for sending our. newsletter.

To unsubscribe from this newsletter, click here or reply to this e-mail by writing in the subject "Unsubscribe".‍