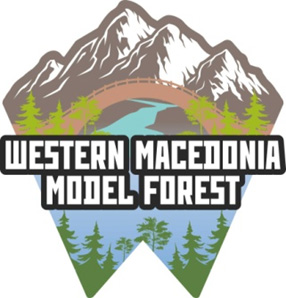 Western Macedonia Model Forest Initiative is located in the region of Western Macedonia, the northern part of Greece and borders with Albania and North Macedonia.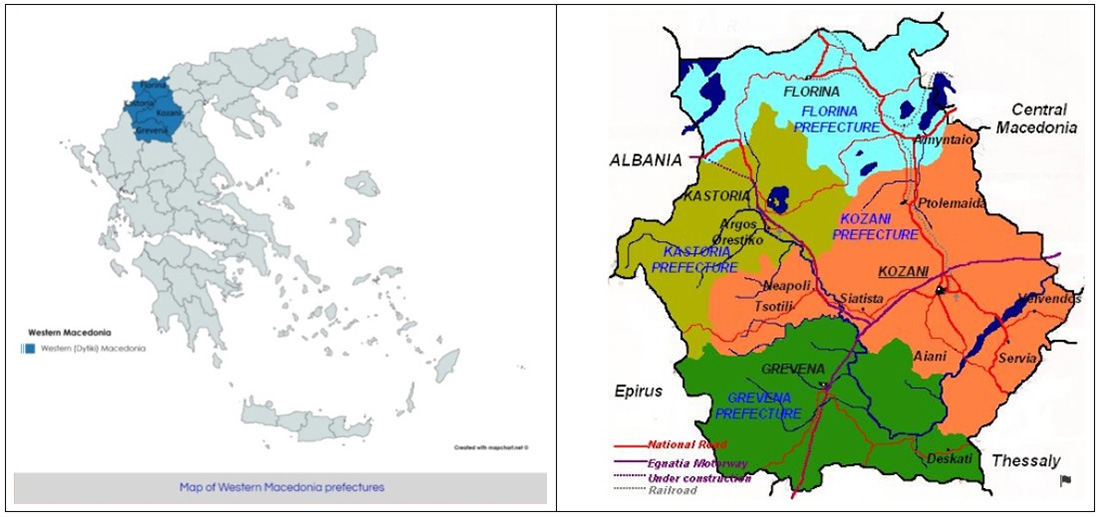 The Region of Western Macedonia covers a total surface of 945,100 Ha (7.2% of country's total) and the number of inhabitants is 255,056. The nature of the region is mountainous, while Aliakmonas travels down through it. It is the only region without sea coast. Western Macedonia is divided into the regional units of Grevena, Kastoria, Kozani and Florina.
The terittory has plenty of natural beauties and surrounded by large mountains on the slopes of which stretch rich forests with dense vegetation. Magnificent forest landscapes surround the rivers that flow through the Region and bring life to nature. The traditional villages, the stone bridges and the old churches, beautify the image even more and show the harmonious coexistence of the inhabitants with the environment, which is also proven by the rich flora and fauna of the place.
The Western Macedonia Model Forest is defined as a new and original tool of territorial governance in view of sustainable development of the Region of Western Macedonia, with main feature the forests and having the support of all stakeholders and businesses operating in it.
The forests of Western Macedonia cover approximately 24.3% of the total area of the Region (229,555.3Ha). The Regional Unit of Grevena has the largest area with 78,050 Ha, while the Regional Unit of Kastoria follows with 68,384 Ha. Smaller but equally important areas are available to the Regional Units of Florina and Kozani with 46,895Ha and 36,225 Ha.
The landscape encompasses 12 municipalities. Local forestry businesses are on average very small to small enterprises (from 1 to 3 employees), producing mainly firewood, sold directly to local home owners or retail businesses.
According to the forest ownership, the public owns 62.21% in Western Macedonia. The second largest forest owner is the Municipalities, approximately 23.88% of the total forests. The remaining 14% belongs to private individuals, the Church or in co-ownership.
About land cover and use:
Agricultural land, 22.3%
Mixed forests, 3.45%
Coniferous forests, 4.52%
Broad-leaved forests, 16.95%
Transitional woodland / shrub, 21.89%
Lakes, 65% of country's total
Pastures, 11.64%
24 NATURA 2000 areas
Project - Western Macedonia Model Forest Initiative
News - Western Macedonia Model Forest Initiative