Newsletter n°70  25/03/2023


‍

This year we celebrate the 30th anniversary of International Model Forest Network and we can only be proud to be part of a Network that has been working for 30 years to create a more sustainable world!



‍Thanks to all the Model Forests that are part of the Mediterranean an International Network, that are committed to conserving and sustainably managing natural resources and the forest landscape, working day by day to enhance their territory.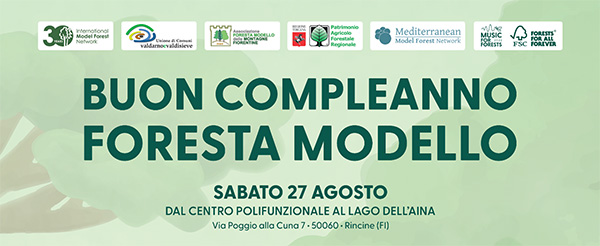 To celebrate these two important milestones was organized an event full of activities, which will be held on 27 August in Rincine (Tuscany, Italy), during which there will be an opportunity to celebrate in the forest!

The event, completely free, is aimed at young and old who want to celebrate together, but it will also be an opportunity for Montagne Fiorentine Model Forest members and sympathizers to talk about a 10-year vision on the activities to be solved in the area to help the forests ... to help us!

To support and promote the event, in addition to the IMFN, the MMFN secretariat, the Union of Municipalities Valdarno and Valdisieve, there is also FSC Italia with music4forest, which organized the "RESPIRA" concert.


---
In relation to the privacy legislation pursuant to art. 13 of Legislative Decree 30/06/2003 No. 196, we inform you that the personal data we collect will not be transferred to third parties in any way and that they will be used for sending our. newsletter.

To unsubscribe from this newsletter, click here or reply to this e-mail by writing in the subject "Unsubscribe".‍