Newsletter n°27  25/03/2023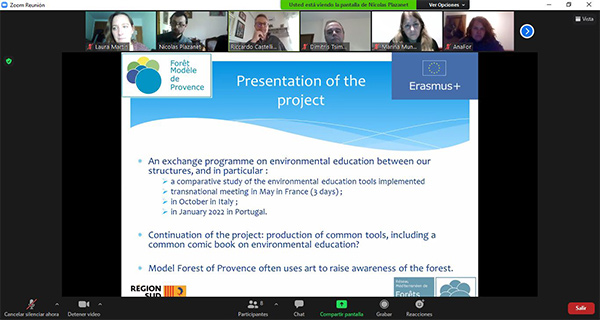 ‍

ForestEd - Kick off meeting



The first official meeting between the partners of the ForestEd took place last December, the project financed by Erasmus+ which sees the Provence Model Forest as the lead partner.

During the meeting, the first steps of the project were organized, which involve the organization of three exchange events. The first will take place in France in March 2021 and will last three days; to follow in Italy in October 2021 the second event will be held and to conclude, in January 2022 in Portugal, the last meeting will be held.


---
In relation to the privacy legislation pursuant to art. 13 of Legislative Decree 30/06/2003 No. 196, we inform you that the personal data we collect will not be transferred to third parties in any way and that they will be used for sending our. newsletter.

To unsubscribe from this newsletter, click here or reply to this e-mail by writing in the subject "Unsubscribe".‍