The Show Wood, conceived and created thanks to the "DEMOSCOPE" project financed by the Tuscany Region, is a wooden construction located in Rufina (Tuscany, Italy) which represents a space that can be used for the visibility and promotion of the "FMMF il Legno" brand, of Branded products and participating producers.
The ShowWood is a virtuous and sustainable structure, entirely made with douglasia x-lam panels from the territory of the Montagne Fiorentine Model Forest...in fact it is therefore the first branded product "FMMF Il Legno"!
For the realization of the ShowWood a competition of ideas was launched aimed at both professionals and young students, which led to the design of the current structure, composed of easily transportable modules that can be positioned and assembled in order to create different spaces depending on the need.
Its external shape is similar to a wooden pile, while inside, in physical or virtual form, all products bearing the "FMMF il Legno" brand are displayed. This immediately reminds visitors how, thanks to wood and forest management, numerous products of various kinds can be made.
The Show Wood, in addition to a show room for local wood, is also used as:
Front office for those interested in the FMMF Il Legno brand, to receive information and assistance;
Place of discussion and debate for members of the Montagne Fiorentine Model Forest and for those who adhere to the Brand;
Place of education for young generations and citizens (schools, associations, etc.) of the territory.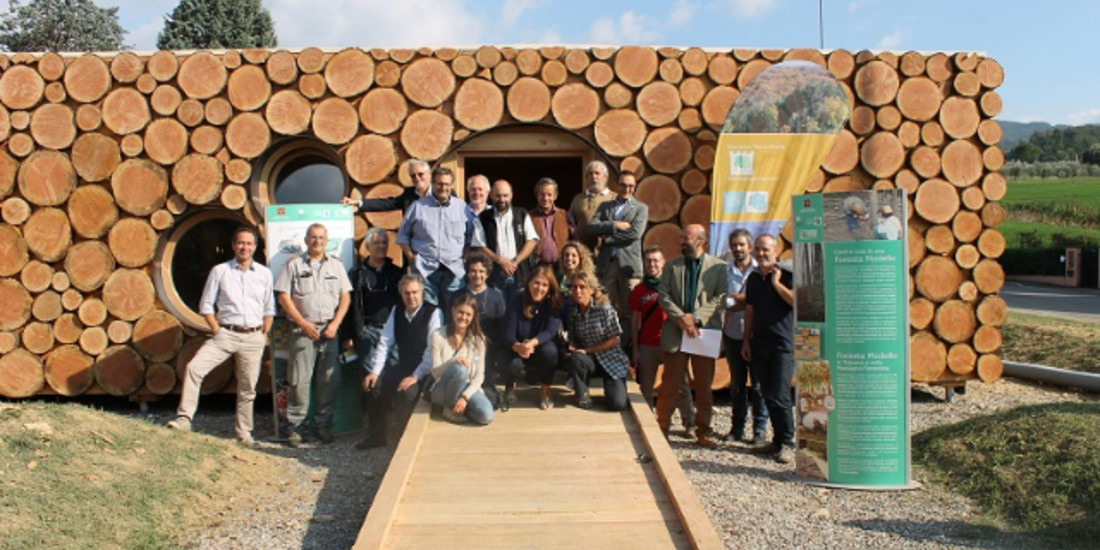 Demoscope Project - ShowWood