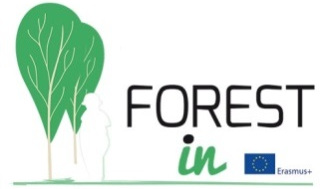 The European FOREST-IN project (www.forest-in.eu), funded by the Erasmus + program, which started in 2016, ended at the end of 2019.
The partnership consisted of 7 partners, including Forêt Model de Provence, from 3 countries (France, Spain, Portugal).
The project was born from the common need, of the various countries involved, to have a predominance of fragmented private forest properties in very small areas and mainly under the management of owners without technical training.
Therefore, the work plan consisted of promoting best good practices for sustainable forest management and training small forest owners.
In this context, various types of "dissemination events" were organized: 1 exchange forum, 6 symposia, 26 field visits and 4 training seminars.
In order to increase the scope of the project, some tools were also produced including:
These resources are now available to stakeholders in forest management and can be used freely, even adapting them to their context.
For read more about the project click here