Last week in Carnoules, France, took place the General Assembly of the Forêt Modèle de Provence. It was a special one because it also celebrated 10 years as a Model Forest in the Mediterranean and International Network!
It was a very participating and interactive assembly and the occasion to gather all the institutions, members, stakeholders and friends that are in some way involved in the Model Forest activities and share with them the results of the last year of efforts in sustainable management and promotion of the territory.
Activities that go from the participation at European projects, organization of events about cork and other Non-Wood Forest Products, exhibitions, to direct actions to sustain the forest sectors, such as studies on local species valorization and trees plantation.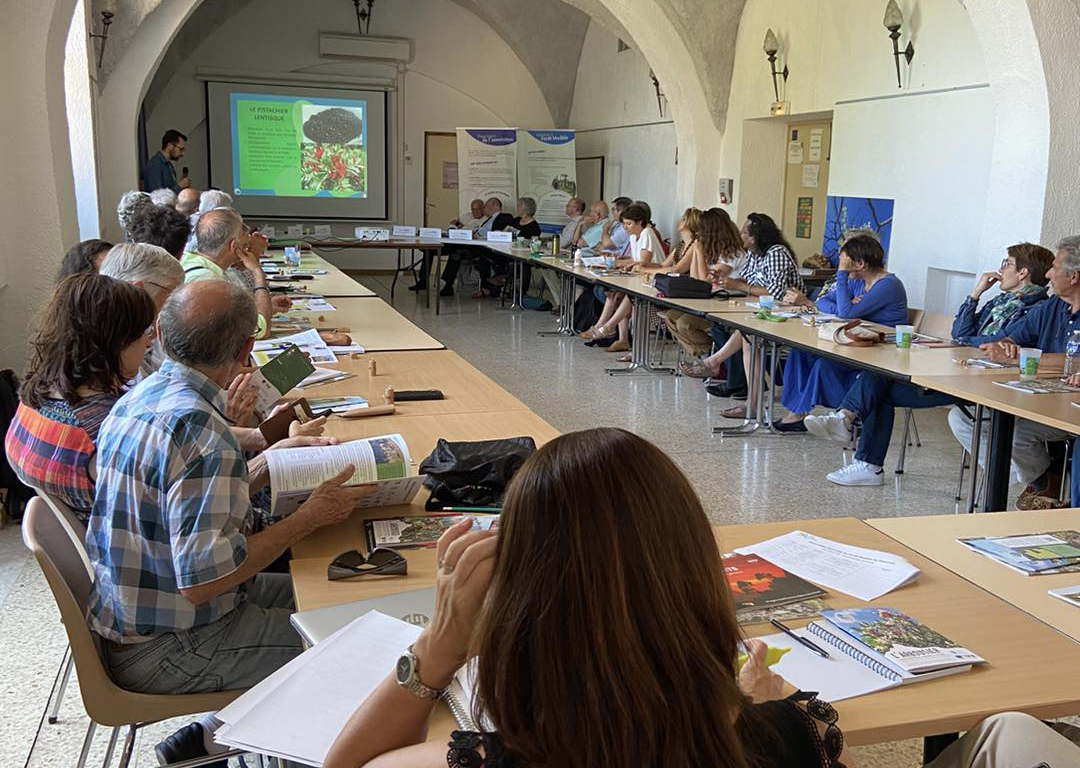 At the end of the day also a round table about the perspectives and opportunities for the future of the Forêt Modèle de Provence after these ten years of activities. On the floor, to discuss around this topic, Jean Bacci (Senator, President of the Union régionale des Communes forestières de la Région SUD, President of the Communes forestières du Var), Jean-Paul David (Regional Councillor, Chairman of the regional council's agriculture, rurality, livestock and forestry commission, Chairman of the Supervisory Board of Forêt Modèle de Provence, Mayor of Guillaumes), Charles Laugier ( Regional councillor, Former president of Forêt Modèle de Provence) and Toni Ventre (General Secretary of the Mediterranean Model Forest Network).
A time for institutions, the MMFN Secretariat and those involved in various capacities in land management and care to meet and celebrate the achievements of these ten years of activity, while discussing on how to move forward in the common goals of sustainable management and the enhancement of non-wood forest products, themes dear to the French Model Forest and the whole Network.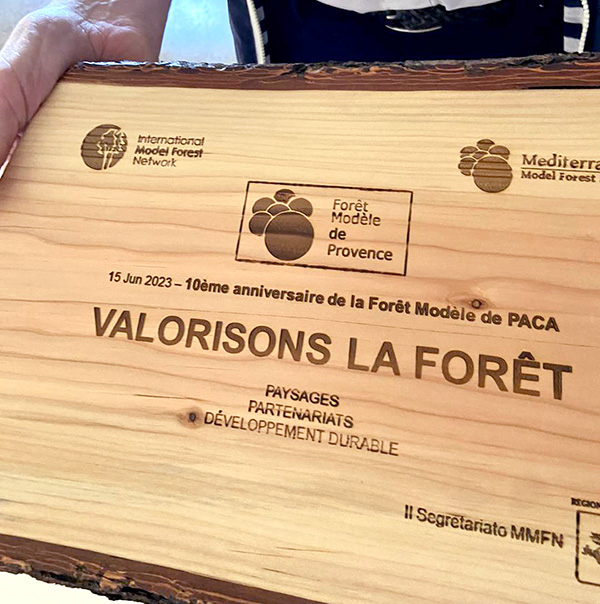 The Senator Jean Bacci and the Regional Councillor Jean-Paul David have also taken the occasion to publicly thank the Tuscany Region for the excellent work done in the last year with the Secretariat of the Network. An appreciated endorsement to the efforts made in strengthening the links between the Network's Model Forests and promoting and supporting their projects.