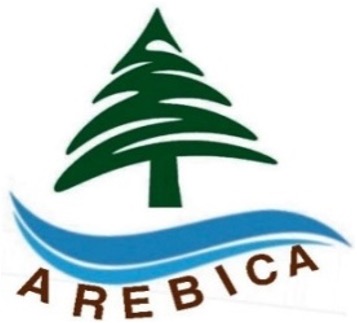 The initiative is lead by the Association des amis de la réserve de biosphère du cèdre de l'atlas "AREBICA" and started in 2020 in Morocco, more precisely in the Middle Atlas Forest Area shared between the Regional Administrations of Fes-Meknes, Beni Mellal-Khenifra and Draa-Tafilalet.
AREBICA was created in 2020 to support the recognition of the territory as a "biosphere reserve" and to accompany public departments and other stakeholders in the implementation of their strategies for the territory of the Atlas Cedar Biosphere Reserve. It works with local populations, managers and scientists concerned with the preservation and enhancement of the area.
The Atlas Cedar Biosphere Reserve is home to the majestic Atlas cedar tree (Cedrus atlantica manetti) and accounts for 75% of the total global Atlas cedar tree population. In addition to the Atlas and other types of cedar, green oak (Quercus rotundifolia) and maritime pine (Pinus pinaster) occur in the forests. The high Atlas section to the south of the reserve has peaks reaching up to 3,700 m, which provide the region with critically important water resources. The main ecosystem is the Haute Moulouya plain, an arid steppe at 1,500 m.
The region is home to the last surviving examples of the Maghreb leopard (Panthera pardus panthera). Other mammals inhabiting the area include the Barbary macaque (Macaca sylvanus), the serval (Leptailurus serval), the Cuvier's gazelle (Gazella cuvieri) and the lesser kestrel (Falco naumanni).
Approximately 1 million inhabitants live in the Atlas Cedar Biosphere Reserve. The local Amazigh or Berber culture constitutes the majority culture and is characterized by the remarkable preservation of language and traditions. The economy is pastoral with the use of irrigated modern agriculture in some areas.
For centuries, the region was exclusively defined by semi-nomadic pastoral traditions, characterized by extremely efficient water consumption, leaving nearly 90% of karst water resources to cover the needs of the entire country. However, fruit plantations, modern agriculture, and urban and tourist activities are taking a toll on scarce water resources.
Main AREBICA's objectives are:
contribute to the conservation of landscapes, ecosystems, species and genetic diversity;
promote sustainable economic and human development from a socio-cultural and ecological point of view;
undertake demonstration projects and environmental education, monitoring and research activities.
Year of affiliation IMFN
Candidate

Location
-

Telefono
-

Mail


Website

Project - AREBICA Model Forest initiative
News - AREBICA Model Forest initiative