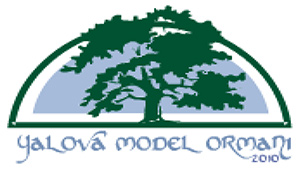 The Yalova Model Forest is located in the Yalova region of the same name in northwestern Turkey. More than 58% of its landscape is characterized by forests and more than 30% by agricultural areas.
The forest area of ​​Yalova (46,613 ha) was FSC certified in 2013 and is still certified.
To the north, the region overlooks the Sea of ​​Marmara, which is why part of the area's activities are linked to the maritime sphere.
Yalova MF is an example of sustainable forest management that focuses on recreation, tourism and non-wood forest products such as nuts, mushrooms, honey and resin.
Year of affiliation IMFN
2011

Location
-

Telefono
-

The forest area of ​​the Yalova Model Forest (46,613 ha) is mainly characterized by the following species:
Low vegetation and poppies - (0-300 masl),
Lauretum - Castanetum (Laurus nobilis, Castanea sativa, Tilia tomestosa) - (between 300 and 500 meters above sea level)
Pine forests (Pinus nigra) - (above 400 meters above sea level)
Beech forests (Fagus orientalis) - (above 500 meters above sea level)
The main activities in the area concern maritime and spa tourism, the ornamental plant sector and the chemical and naval industry.
Project - Yalova Model Forest
News - Yalova Model Forest